Head to Toe Yin Yoga
A full body Yin Yoga practice
Head to Toe Yin Yoga
A full body Yin Yoga practice
---
When: Sunday, 4:30 PM (1.5 hrs (90 min))
Room: COM: Main Hall 1
Description
Often in Yin classes, there is a focus on the poses that affect the lower half of the body.
But there are many Yin Yoga poses that include the upper body and even poses for your feet.
In this all-levels class, we will practice Yin Yoga from our head to our toes.
You will leave with a feeling of spaciousness in your body and a grounded, centered mind.
Participants Need
Yoga Mat, Blanket, 2 Yoga Bricks
dress in layers
Single Session Fee $35.00
This session is available with a single-session pass.
---
Presented by: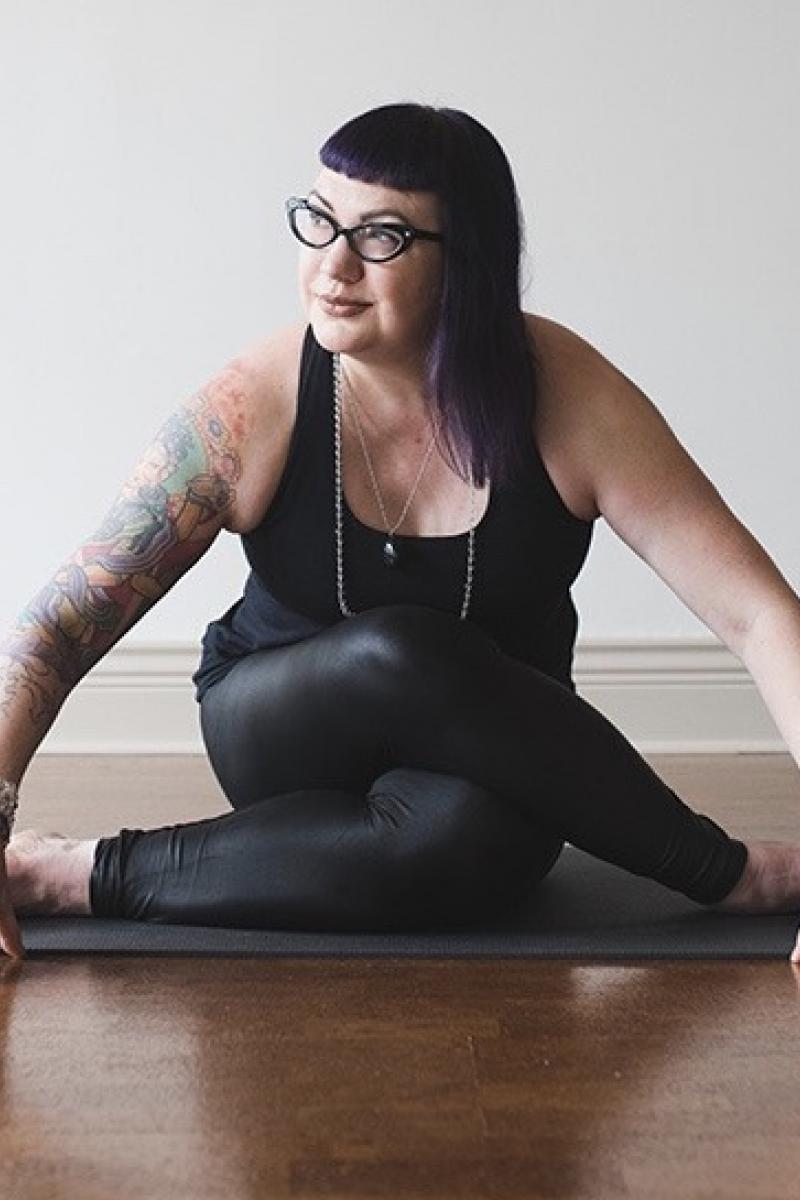 Presenter
Nyk Danu (C-IATY, CYA-ERYT 550) is a Therapeutic Yoga Teacher and Yin Yoga Teacher Trainer.

In addition to numerous Therapeutic, Restorative and Yin Yoga intensives, she holds the following teacher training certificates:

- 300 hour Yoga teacher training - The Yoga College Of Canada
- 500 hour + advanced Yin Yoga Teaching certificate - Paul Grilley
- 1000 hour Yoga Therapy Certification - Ajna Yoga College

Nyk has also completed 2,300 hours of Chinese Medicine studies and 360 hours of additional Bio-medical studies at Pacific Rim College.

Nyk has been practicing Yoga since 1998. In 2003 she took her first Yoga teacher training and has been teaching Yoga since 2004.

In 2007 Nyk fell madly in love with Yin Yoga and has been studying with her teacher Paul Grilley ever since.

Her personal practice and her Yoga classes are rooted in Buddhism, Taoism and Traditional Chinese Medicine.

Nyk Believes:
Yoga has the power to transform lives and change the world.
That if you can breathe you can do Yoga.
Yoga makes life better.

Nyk is on a mission to make Yoga accessible to people who don't think they are 'Yoga people' The 'Yoga MisFits' Nyk is an expert in teaching those who aren't human pretzels.
Her writing has been featured by The Yoga and Body Image Coalition, Elephant Journal and The Tattooed Buddha.

Nyk is regularly interviewed on podcasts on the subjects of accessibility in Yoga, Yin Yoga, and The Business of Yoga.