Heart Above, Head Below
Inversions for everyone
Heart Above, Head Below
Inversions for everyone
---
When: Sunday, 2:30 PM (1.5 hrs (90 min))
Room: COM: Main Hall 1
Description
Regardless of your level of study, you are welcome to join Basha as she guides you into safe and stable foundational inversion postures in this workshop.
Headstand, shoulderstand and handstand are poses in which we are challenged to be COURAGEOUS, FLEXIBLE (mostly in our minds!) and PATIENT We will explore "gateway" postures that create the strength your body requires to flip upside down, the mechanics of inversions, and how to safely enter and evacuate your poses
We will be breaking down the do's and dont's of handstand, headstand, shoulderstand and forearm stand with prepatory postures, fundamental warm ups and essential counter poses.
This is an all levels offering, with the intention of helping you remember that you're confident, strong, and capable. This course is however counter-indicated to those with glaucoma, heart conditions and women on their moon cycle or who are pregnant.
Participants Need
Blocks (at the very least 3 each)
Straps
---
Presented by: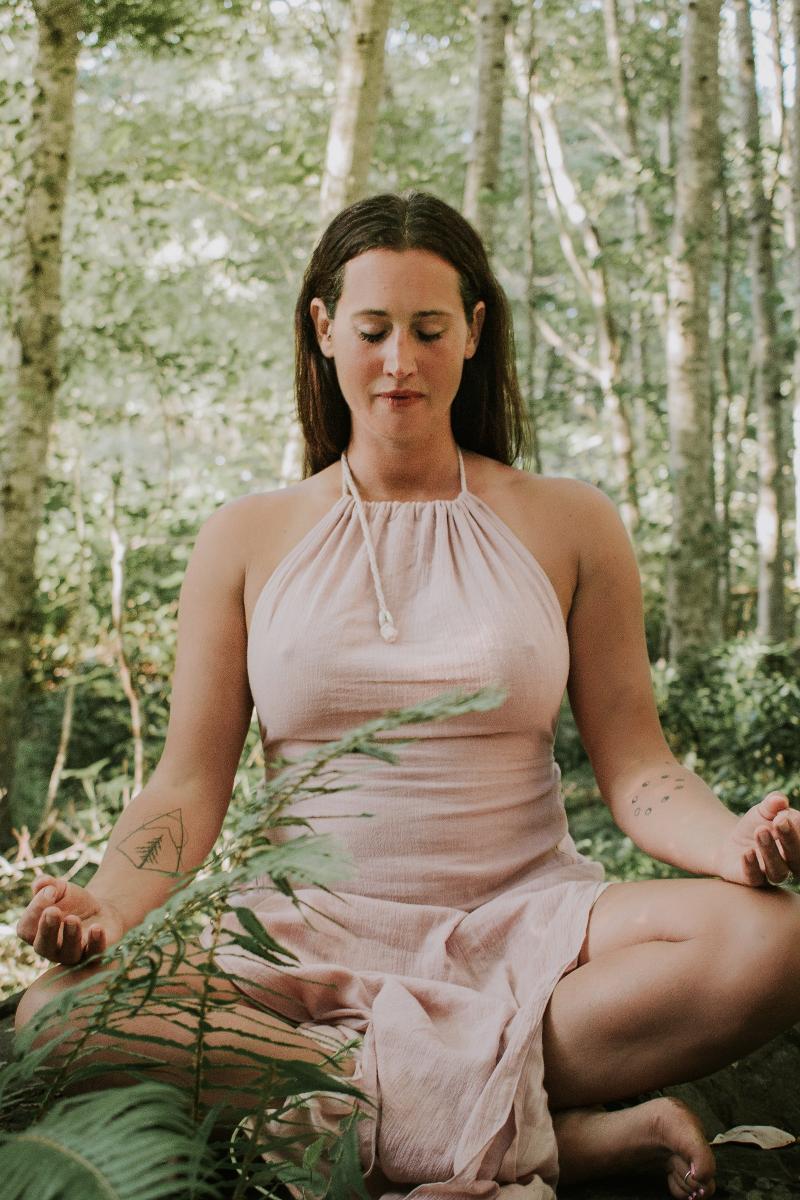 Presenter
Yoga is Basha Nemeskeri's passion! Her goal is to create an open, safe, loving, environment which enables people to grow. She has been teaching yoga for the last 10 years, and has always been guided to serve and to share her passion with others.
She believes that Yoga is a gift that enables us to never stop learning. She has done almost half a dozen teacher trainings and each one weaves it's teachings into the workshops and classes she offers. Basha will often be heard saying that "Yoga is wonderful because it's a never ending University of YOU! It's magical to see the lessons that are unearthed year after year." The wisdom that she has collected in these teachings is the same that we ALL have, it's what connects us - We practice yoga to remember this wisdom. Her hope is to help people remember how incredible they were designed to feel!

Basha offers classes in Nanaimo, BC where she lives with her family, as well as in Mexico twice a year.

In addition to Pranayama, her classes & workshops often include nature based, seasonally appropriate movement/ayurvedic wisdom/and anatomically guided challenging postures. You can expect to leave classes feeling peaceful, calm, and courageous.