Inspired Seeds
---
When: Saturday, 12:30 PM (1.5 hrs (90 min))
Room: COM: McKenzie
Description
Yoga is a process that takes us through a journey of being the person we are meant to be. Identifying intentions that help in this process each time we step onto our yoga mats is a powerful practice of mindfulness and commitment to our own personal growth. In this vinyasa based experiential workshop we will learn to identify and establish inspiring intentions that help reach meaningful goals in the pursuit of being who we are. Through the identification of meaningful intentions that we can use in our yoga practice we are offered the opportunity to cultivate and harvest what it is that we want to create in our day to day life. An opportunity to write down and share intentions, as a personal declaration for growth, will provide a deeper and more meaningful experience.
Participants Need
Please bring a journal and pen/pencil...don't worry of you forget as some will also be provided!
Single Session Fee $35.00
This session is available with a single-session pass.
---
Presented by: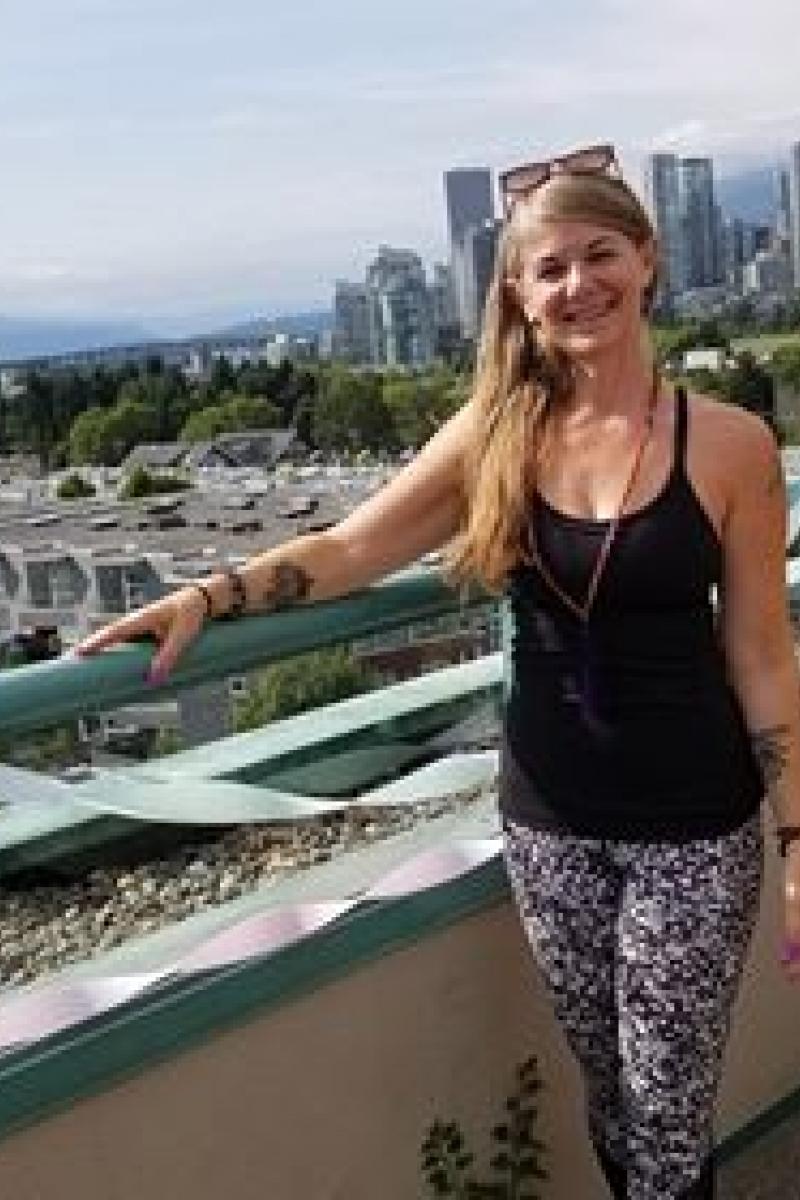 Presenter
Tamara is thrilled to be back in her hometown of Victoria, to be both a student and teacher at the Victoria Yoga Conference. Tamara attended the conference last year and was touched by the authenticity, support for local teachers, and the depth of community that the conference inspired.

Yoga runs deep in Tamara's history and remains at the forefront of her life as a passionate yoga student, community yoga teacher, school teacher, and parent of two girls (now young adults!). As a young child in the 1970s, Tamara spent time in at the Yasodhara Ashram on Kootenay Lake, immersed within a yoga community lead by Swami Sivananda Radha. Tamara returned to the ashram as a young adult to study in the mid-1990s, living and practicing yoga. Tamara's main inspiration for her love of yoga is her mother, Sharon, who lives in Victoria and is still practicing yoga at age 75!

After teaching community yoga classes in Squamish, British Columbia starting in 1999, Tamara completed a 200 hour yoga teacher training there in 2004. Her style of teaching over the past 20 years has evolved from her roots at the Ashram and through more than 20 years of practicing styles such as Power, Hatha, Vinyasa Flow, Ashtanga, Hot, Yin, and Restorative.

As a full-time special education school teacher in New Westminster, BC Tamara also enjoys sharing her love of yoga with children of all ages and diverse learning needs. Tamara is currently teaching yoga to 60+ children a week through a grant funded project called "Building a Mindful Community", which brings weekly yoga classes for the 2019-2020 school year to grade 3 and 4 students in the inner-city school where she is a teacher. Tamara also teaches several weekly power, flow, hatha, and yin yoga classes for YYoga, in Burnaby, as well as in various YYoga studios throughout the Greater Vancouver area. Fun fact...Tamara is currently a completing her Diploma in Special Education through the University of Victoria (online), 25 years after graduating with a Bachelor's Degree in Psychology from UVic!

The spiritual aspects of yoga and symbolic meaning of the postures bring deeper meaning to Tamara's yoga practice and the style of her classes. Tamara is honored to share her passion and love of yoga with the Victoria Yoga Conference community!