So You Think You Can Teach Yin…
(Hint) 'it's not just regular yoga with longer holds'
So You Think You Can Teach Yin…
(Hint) 'it's not just regular yoga with longer holds'
---
When: Saturday, 2:30 PM (1.5 hrs (90 min))
Room: COM: Campus View
Description
When teachers assuming that Yin Yoga is 'just like regular yoga but with longer holds' is a common mistake, one that keeps teachers offering mediocre Yin classes instead of exceptional ones.
Yin Yoga is quite different than more Yang movement-based or flowing forms of yoga and so it should be taught differently as well.
So what exactly makes Yin Yoga unique and how is teaching Yin different?
In this workshop we will learn:
Basic Yin Yang theory
A brief history of Yin Yoga
What is Yin Yoga's secret super-power
Functional Yoga vs. Aesthetic Yoga
How the breath is different in Yin Yoga
Yin Yoga practice guidelines
How to create an intentional and Impactful Yin Yoga Class
Participants Need
Notebook and pen or tablet/ laptop for taking notes.
Single Session Fee $35.00
This session is available with a single-session pass.
---
Presented by: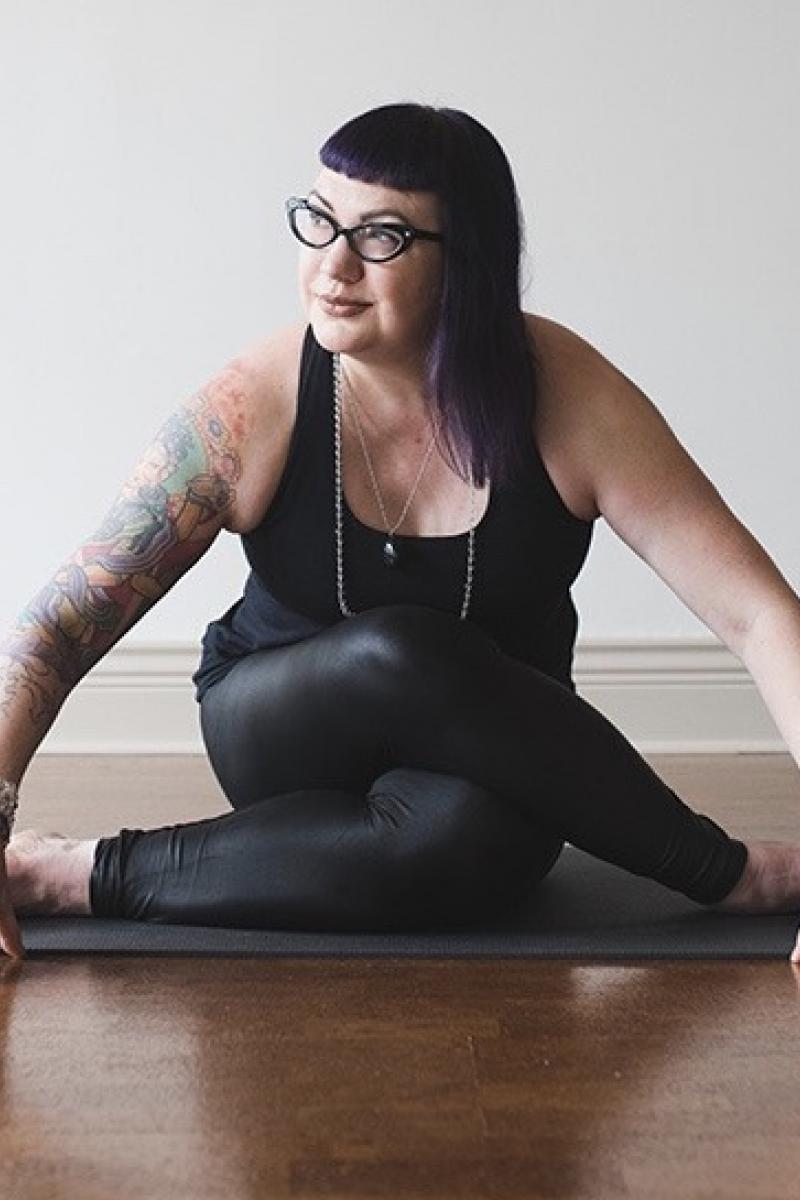 Presenter
Nyk Danu (C-IATY, CYA-ERYT 550) is a Therapeutic Yoga Teacher and Yin Yoga Teacher Trainer.

In addition to numerous Therapeutic, Restorative and Yin Yoga intensives, she holds the following teacher training certificates:

- 300 hour Yoga teacher training - The Yoga College Of Canada
- 500 hour + advanced Yin Yoga Teaching certificate - Paul Grilley
- 1000 hour Yoga Therapy Certification - Ajna Yoga College

Nyk has also completed 2,300 hours of Chinese Medicine studies and 360 hours of additional Bio-medical studies at Pacific Rim College.

Nyk has been practicing Yoga since 1998. In 2003 she took her first Yoga teacher training and has been teaching Yoga since 2004.

In 2007 Nyk fell madly in love with Yin Yoga and has been studying with her teacher Paul Grilley ever since.

Her personal practice and her Yoga classes are rooted in Buddhism, Taoism and Traditional Chinese Medicine.

Nyk Believes:
Yoga has the power to transform lives and change the world.
That if you can breathe you can do Yoga.
Yoga makes life better.

Nyk is on a mission to make Yoga accessible to people who don't think they are 'Yoga people' The 'Yoga MisFits' Nyk is an expert in teaching those who aren't human pretzels.
Her writing has been featured by The Yoga and Body Image Coalition, Elephant Journal and The Tattooed Buddha.

Nyk is regularly interviewed on podcasts on the subjects of accessibility in Yoga, Yin Yoga, and The Business of Yoga.