This is a Poetry Workshop
This is a Poetry Workshop
---
When: Saturday, 4:30 PM (1.5 hrs (90 min))
Room: COM: Campus View
Description
No surprises here−this workshop is about poetry. It tours through a (brief!) history of the written poetic form as an introduction to creativity through penmanship. Students will have the chance to practice putting ink to the page, as well as play with designing and reciting their own poetry out-loud. The workshop wraps up with projects, rituals and best practices for bonding creative freestyle into everyday life.
Participants Need
Bring a notebook, pen and pencil.
Single Session Fee $35.00
This session is available with a single-session pass.
---
Presented by: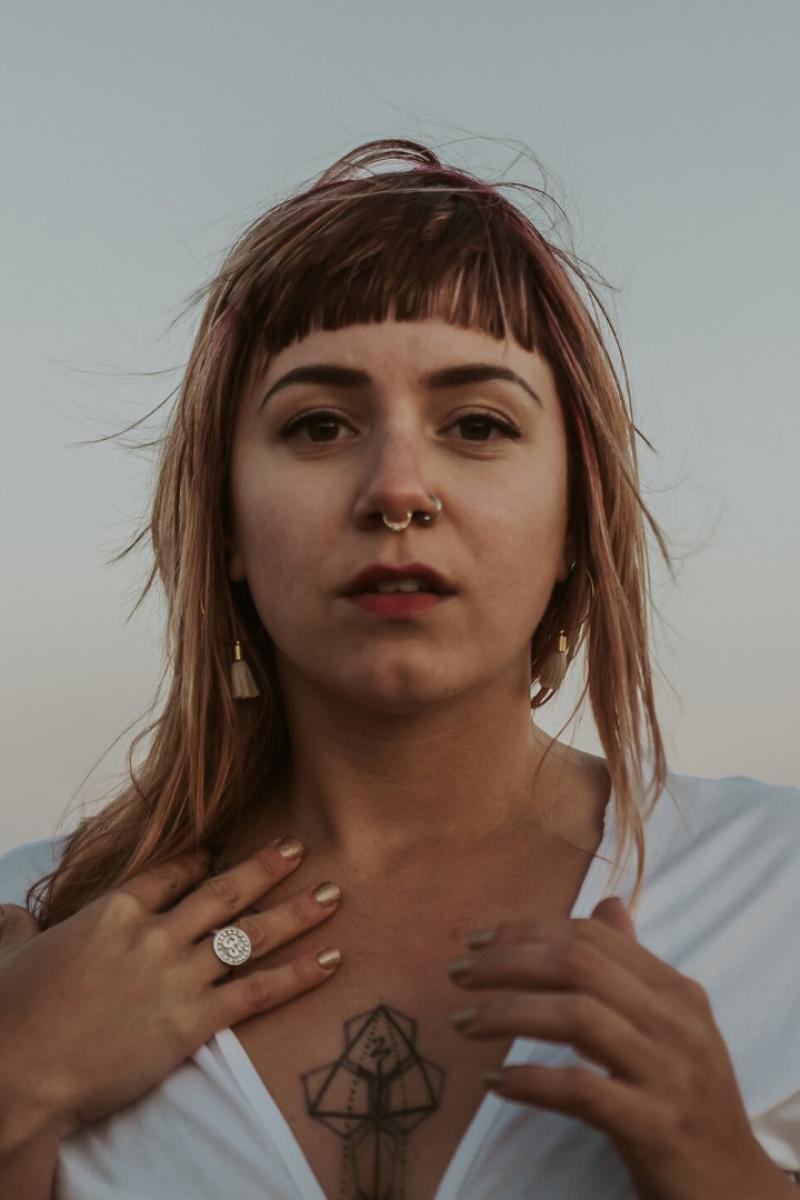 Presenter
Her yoga classes are a lot like her hair: ever-changing, colourful and full of joy. Meet Carly Greene Hill. She's a yoga teacher, emcee and spoken word artist here in Victoria, BC. Often found with an americano in one hand and a pen in the other, Carly creates avenues of self-expression under her pen name: tiny.writer. Her yoga sequences offer something for everyone—be it heart, funk, flow or rebellion.

In 2014, Carly graduated with a Bachelor of Arts from the University of Victoria with a double major in Psychology and Gender Studies, focusing largely on social justice through an intersectional framework. Throughout her degree, she studied the intersection between academia, activism and art. This study became an opportunity to crystallise her youthful passion in writing. After a decade of studying and manipulating the written word, Carly began to formally offer her creative copy under an actual pen-name. Thus in November 2015, tiny.writer was born.

Writing furiously while still completing her RYT-300 at Ajna Yoga College, Carly went on to work with a variety of local entrepreneurs and organizations on social impact and health & wellness initiatives (such as the Victoria Yoga Conference and TEDxVictoria!). To this day, tiny.writer continues to infuse poetry, yoga and dance together. She specializes in teaching creative yin, free-flowing slow flow and sassy vinyasa practices. She performs as a spoken word artist and burlesque dancer, celebrating self-expression and vulnerability. Under her stage-name, Charlie Creamfill takes the stage every month armed with wit, charm and compassion, as the emcee for the Vancouver-island production company Wet Coast Burlesque.

When this creative maven isn't giggling and getting stretchy, you might find her around the city. She loves to dance, swim in the ocean and serve the odd cocktail (or two). More often than not, she has her nose in a book, glass of wine in hand and arms around her favourite infamous companion, Ari The Cat.