A meditative pathway
Walking the Labyrinth
Walking the Labyrinth
A meditative pathway
---
When: Sunday, 2:30 PM (1.5 hrs (90 min))
Room: COM: Village Green
Description
As people tread through the turns and counterturns of the labyrinth, the world begins to drop away. Walking, breathing, being—things that we never think of in the day-to-day whirl of life—become conscious and deliberate. - Helen Curry, Author The Way of the Labyrinth
A labyrinth is a meandering clockwise or counter clockwise spiral pathway that usually favours an east facing entrance. This entrance is the threshold that transitions one from the known into the unknown and this unfamiliar walk encourages one to deepen trust in their journey. The spiral leads through the four cardinal directions towards a center point and then back out. This 5000 year old walking pattern symbolizes a physical, metaphorical, spiritual, and healing walk through life and is designed for learning to listen to ourselves on the 'inside' while maintaining awareness of the 'outer' in a quality of exploration and curiosity. One does not need special training, or a level of fitness and spiritual belief to walk a Labyrinth as a meditative process.
The experiential process of walking a labyrinth is similar to a yoga asana practice that begins with setting an intention at the entrance and then when walking shift ones focus to the felt sensory awareness at the physical, mental, and emotional levels. At the center of the labyrinth there is time to pause to listen to ones intuition before reversing and walking the pathway back out.
The seed pattern of the Labyrinth will be explored in our workshop with a focus on how it is relevant to our physicality, balance and counter balance abilities. An introduction on how to draw a 7 Circuit Labyrinth using this seed pattern that reflects our ability to transition body weight to balance.
5 PARTS OF WALKING A LABYRINTH IN MEDITATION
Intention: Prior to entering speak a prayer or mantra or set an intention to find resolve or answer to a decision.
Release: The walk towards the center is a time to be receptive to ones sensory experience transition to what is seen, heard and felt rather than focusing on thoughts and judgements.
Receive: One then may spend time mediating in the center of listen to any inner guidance that may occur.
Return: On the journey back out of the labyrinth one will be reversing the spiral pattern. This is once again a time for noticing the somatic sensation for any changes. On the way out one may find themselves with solutions to their intention simply coming with ease.
Gratitude: Immediately after stepping over the entrance threshold, turn to bow to the center of the Labyrinth with attitude of appreciation.
A short time will be spent on learning to drawing a 7 Circuit Labyrinth as this can be as effective as walking in one. It can be a nice skill for future creative walking path creations. This seven circuit labyrinth can be set with the intention of becoming a Chakra Pathway which will be touched upon.
An introduction to walking a labyrinth for meditation will be introduced with a focus on the connection to the patterns effecting movement, mindfulness and emotion and how walking a labyrinth can be a pattern for integrating into leadership qualities. The labyrinth is a wonderful independent walk that is stronger when walked in community. A new way of being leaders of the heart can be reflected in how one walks a labyrinth while in community.
The Labyrinth pattern has been walked since before organized religion. Ancient patterns are still being discovered and new patterns are being created. Before closing our workshop there will an opportunity to walk an 11 Circuit Labyrinth in community to explore this wonderful tool for centering and becoming present to the moment.
Participants Need
Comfortable clothing, journal or notebook for drawing (coloured pencils/pens/markers in the 7 chakra colours)
---
Presented by: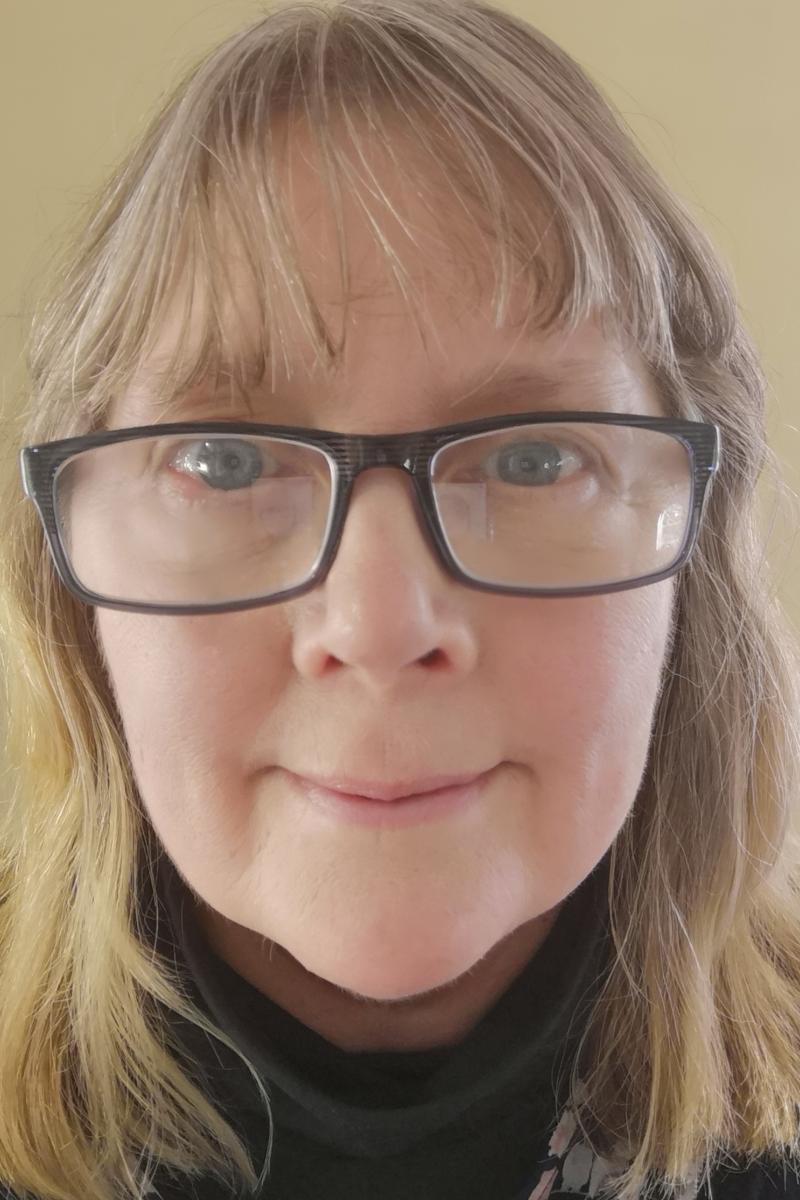 Presenter
Renee Lindstrom, GCFP

Renee is a Guild Certified Feldenkrais® Somatic Education Teacher and Practitioner (graduate since 2007), a Nonviolent Communication Facilitator and Empathy Coach (since 2007), an Art of Placement Consultant (since 2000). Passionate about integrating body, mind and spatial awareness she began sharing a Life Coaching and Mentoring Program in 2013 that includes walking an ancient Labyrinth Pathway. She has found that the meandering pathway complements the experiential integration and learning aspects of waking to intention and how attention goes to where one is focused. The walking reflection of a Labyrinth compliments Awareness through Movement, Awareness through Communication and Spatial Awareness patterns.
The following are service marks or certification marks of the Feldenkrais Guild of North America: Feldenkrais®, Feldenkrais® Method, Awareness Through Movement®, Guild Certified Feldenkrais TeacherTM, and Guild Certified Feldenkrais PractitionerTM.