Discover your Personal Brand from the Inner Wisdom of your Avatar
WELLBRANDING Your Super Power
WELLBRANDING Your Super Power
Discover your Personal Brand from the Inner Wisdom of your Avatar
---
When: Saturday, 8:00 AM (3 hrs (180 min))
Room: COM: Campus View
Description
With the wisdom practices of Ayurveda as a foundation, we will discover your True Avatar, the one that guides you to shine your unique gifts in the world to prosper and serve. Delve into your soul purpose and understand how to align your business vision and unique gifts, talents, and skills to powerfully create your authentic wellness brand.
Bringing inspiration and clarity and the most inspired meaning to your offerings, you will move from feeling stagnant, stuck or lost in knowing how to express your offerings out in the world, to having clarity, direction and empowerment making you ready to reveal your ideal branding.
If you have a healing practice, product or service, are a teacher, counsellor, conscious business entrepreneur, and are in the wellness world, this 3 hours could profoundly change your life, giving you the start you need to purposefully and intentionally offer your unique gifts and soulfully succeed in your business while raising the vibration on the planet.
Participants Need
Notebook, pen, things that make you feel cozy and comfortable.
---
Presented by: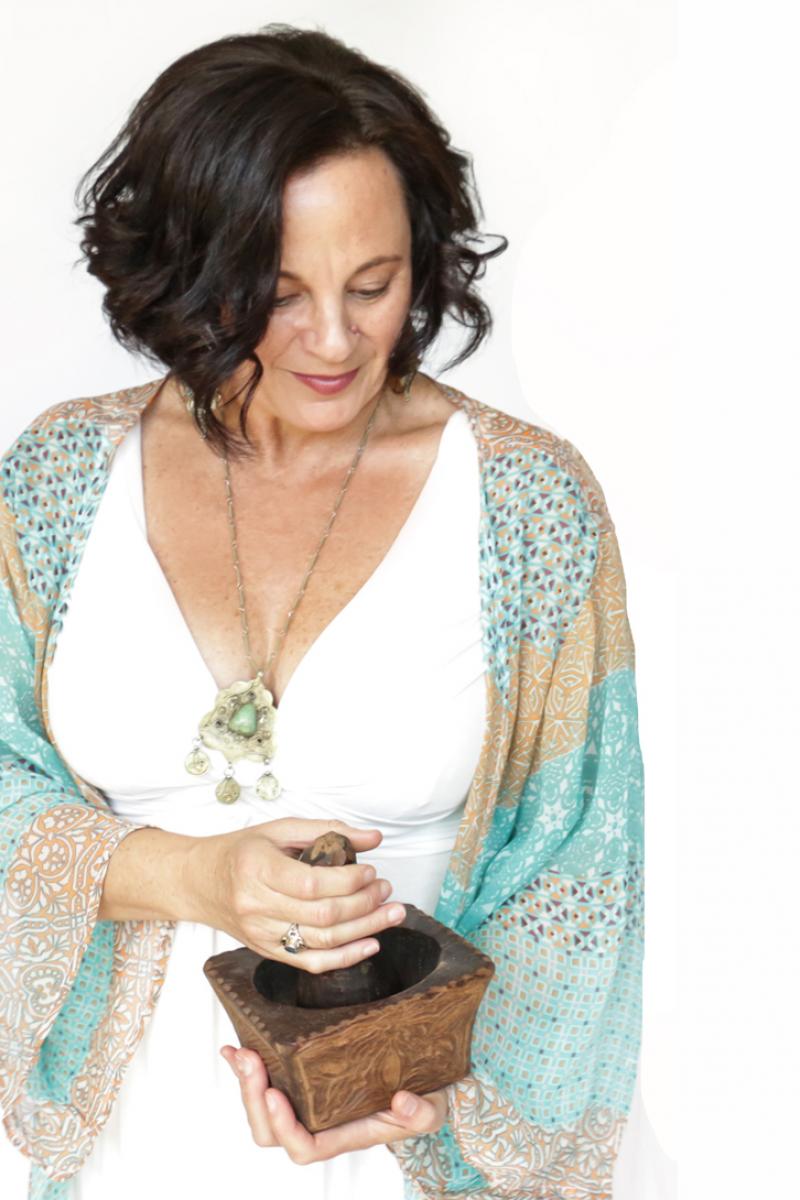 Presenter
Glynnis is a certified Ayurvedic practitioner, teacher, artist, author and visionary entrepreneur specializing in the healing arts of Ayurveda, aromatherapy, and aromanutrition. With an early career in the advertising and design world in South Africa and New York, Glynnis was later drawn to the wellness paths of Ayurveda and aromatherapy and strongly advocates for these modalities as a way to awaken to a life of sustainable wellbeing and beauty.

Glynnis is affectionately known as The Spice Mistress and her love for natural beauty and the aromatic healing foods, spices, and plant essences inspired her to develop The Spice Life, offering online learning experiences in the healing arts of aromatic Ayurveda and aromanutrition. She has recently founded her new Wellbranding venture to guide conscious entrepreneurs, healers and teachers to express their soul purpose through their aligned brand essence.

Glynnis is on faculty at the Vancouver School of Healing Arts (VSOHA), teaching aromatherapy, Indian head massage and Ayurvedic self-care as well as an online Aromatherapy course. She is co-author of the book Your Irresistible Life: 4 Seasons of Self-Care through Ayurveda and Yoga Practices that Work.