Journey to the Ocean
Family Yoga
Family Yoga
Journey to the Ocean
---
When: Friday, 3:00 PM (1 hrs (60 min))
Room: SUB: Michelle Pujot 1
Description
YOU DO NOT NEED TO BE REGISTERED FOR THE CONFERENCE TO ATTEND THIS FAMILY YOGA CLASS.
ATTENDANCE IS BY DONATION AT THE DOOR WITH PROCEEDS TO THE MOONBEAM SCHOLARSHIP.
Let's sail the seas, build sand castles, surf epic waves and soak up the warm sun together!
Join us for this fun family class! Rainbow Family Yoga is interactive and social, it is all about connections; we stretch, we play, we hug, we dance, we move together and create a playful space for all ages and abilities! A fun way to enjoy special time with your family. We will journey to the beautiful ocean together…..... Stretching and moving like animals, creating stories and adventures as we go. Yoga stimulates our curiosity while developing motor skills, balance, mindfulness and connection with community. Experience the benefits of yoga and feel healthy, strong and balanced together.
Participants Need
Please bring your yoga mat and a playful heart!
ALL ATTENDEES WILL BE REQUIRED TO SIGN A WAIVER AT THE DOOR.
---
Presented by: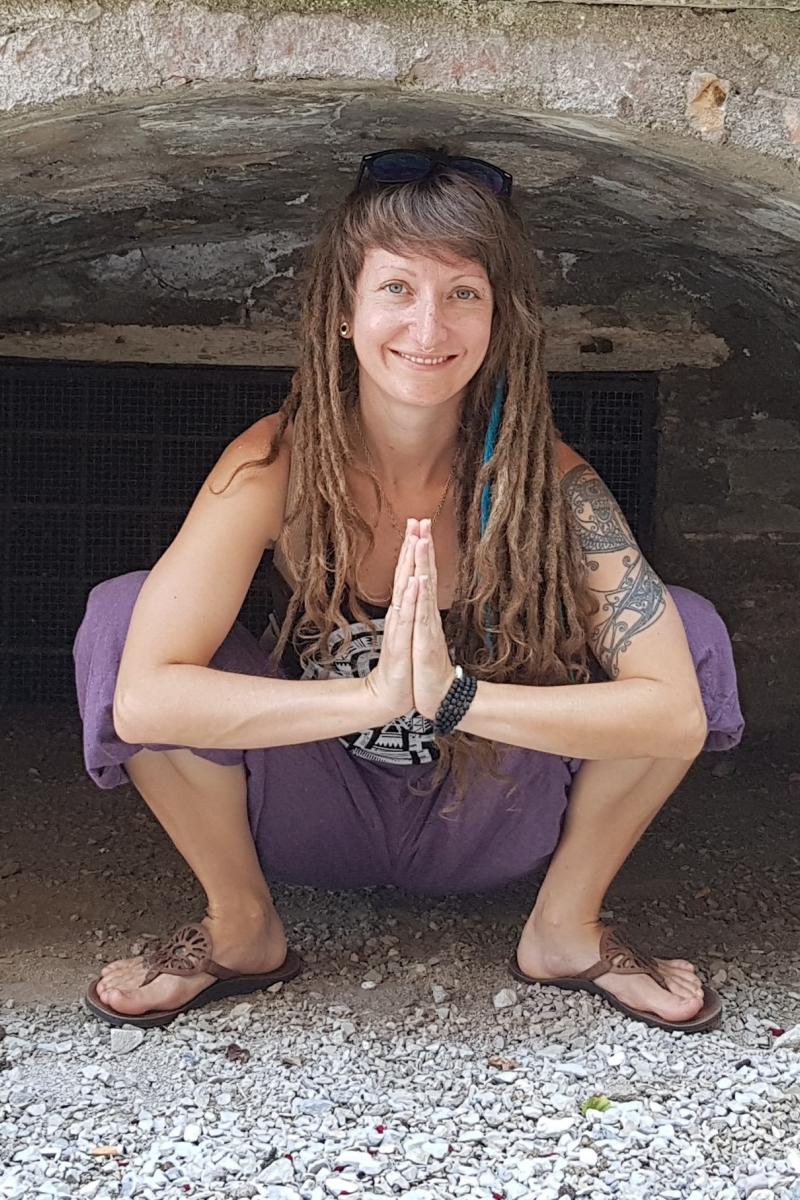 Presenter
Nikki Lock is the owner and creator of Wild Roots Dance & Yoga based out of Victoria, BC. She found her passion for dance, movement and performance over 25 years ago. She has studied various disciplines of dance including Ballet, Jazz, Modern, Lyrical, Tap, Hip Hop, Musical Theatre, Strength and Conditioning, Burlesque and Belly Dance. Training at many facilities throughout the world including The Canadian College of Performing Arts, The Royal Winnipeg School of Ballet and Casa Sangam in Italy, she has developed a extensive repertoire of techniques and styles. Nikki graduated from the Vancouver Island University with a Technical Theatre Diploma, the Canadian College of Performing Arts with a Performance Certificate and Camosun College with an Exercise & Wellness Diploma. Nikki found her passion for teaching at an early age and has been sharing her joy of movement in any form with students for the past eighteen years years. Nikki has studied with RAD(Royal Academy of Dance) and CDTA(Canadian Dance Teachers Association). She is a member of the Canadian Dance Teacher's Association in Ballet and Jazz and an associate member in Modern. She is also a certified Bellyfit® Instructor, Facilitator of THEGROOVE™ and THEGROOVE™ for Kids.

Nikki is thrilled to be the Victoria ambassador for Rainbow Yoga. She has completed the Rainbow Yoga-Kids and Families Instructor Training course and the 360 hour Rainbow Yoga Teacher Training in Italy. There she studied with Birthlight, certifying in Fertility Yoga, Pregnancy Yoga, Baby Yoga and Wise Women Yoga. She also completed training in Yoga in the classroom, Kids Yoga, Family Yoga, Teen Yoga, Partner Yoga, Tantra, Senior Yoga and Yoga Therapy.

She has a passionate and contagious love for movement and loves sharing it with others through her performances and classes! When Nikki is not in the studio, she loves to sail around the beautiful islands surrounding Vancouver Island, climb cliffs, host gatherings in her home, explore the world, camp in her delica and dance barefoot any chance she gets...............