Yoga for Pelvic Health
A Yoga Therapy informed class
Yoga for Pelvic Health
A Yoga Therapy informed class
---
When: Saturday, 12:30 PM (1.5 hrs (90 min))
Room: COM: Queenswood Arbutus
Description
Curious what's behind Yoga for Pelvic Health? This Yoga Therapy informed class encourages easeful embodied learning supporting you to tune in with the feedback of body and mind.
You will be guided through yoga practices that create awareness of the muscles, connective tissue, ligaments and bony structure of the pelvic bowl and the organs that have their home there. These need to work in synergy for optimal pelvic health. You will find out that pelvic health is more than pelvic floor strengthening.
The guided practice of pelvic-diaphragmatic breathing supports relaxing muscles of the pelvis, back, front and chest. You will then strengthen these muscles during safe core work involving the Core-4 or Inner Unit (multifidus, transverse abdominals, diaphragm and pelvic floor muscles).
The standing poses that follow add some fun challenges building on the techniques you learned already in this class. The practice will conclude with hip and back care and a guided final relaxation allowing you to leave tension behind inviting love as medicine for the often unspoken area of the pelvis.
Participants Need
one or two blocks and a warm cover-up
---
Presented by: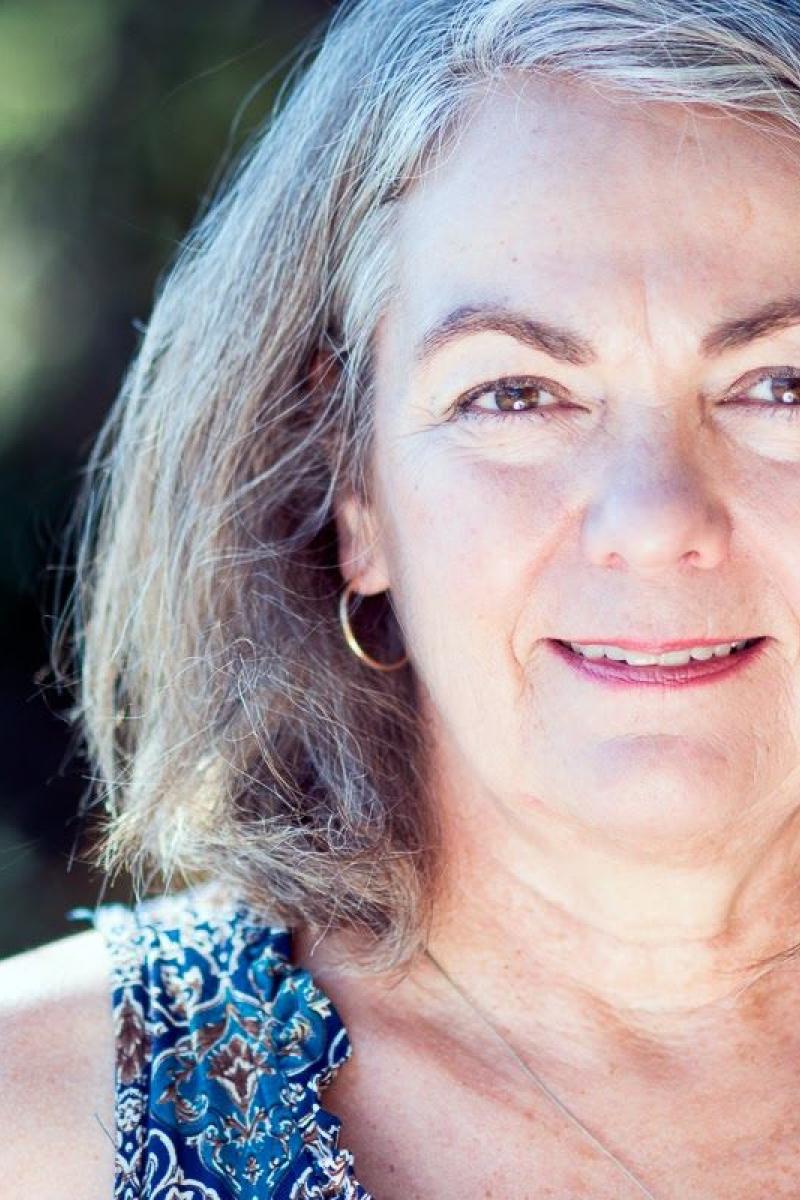 Presenter
Regina is offering Yoga Therapy group classes and workshops in the Greater Victoria area and offers private yoga therapy sessions as Centre Balance. She supports people living with neurological and neuromuscular conditions (MS, PD, ALS, PLS) and persistent pain. Her gentle, genuine and deeply caring approach supports people's self-awareness and self-care. She believes in empowering participants through gentle strength combined with nourishment that allow for transformation of mind and body.
Regina has taken specialty training in Yoga Therapy for Pelvic Health which can help with conditions of the pelvic region like pelvic floor dysfunction, pelvic and lower back pain, organ prolapse, incontinence, constipation, prostatitis and more. She collaborates with Pelvic Health Physiotherapists and has now joint the Ajna faculty in teaching the pelvic floor portion of the Back-Care training module.
Regina is teaching group classes in the greater Victoria Area at Ajna Yoga in Oak Bay, Saanich Commonwealth Place, Vic West Community Centre and Esquimalt Rec Centre. She is a graduate of the Ajna Yoga Therapy Diploma program and has also studied with teachers from the Sivananda tradition, the Bihar School of Yoga, and Integrative Yoga Therapy. Previously, she was teaching Ayurveda in a 200-hour Yoga Teacher Program in the NWT.

C-IAYT (Yoga Therapist), CYA-RYT GOLD, Ayurvedic Wellness Councillor, MA