Vinyasa Level 3/4
An advanced vinyasa practice.
Vinyasa Level 3/4
An advanced vinyasa practice.
---
When: Saturday, 10:00 AM (1.5 hrs (90 min))
Room: COM: Haro
Description
What are your body and mind capable of? Test the limits with this advanced vinyasa practice. We will move through a breath focused, dynamic flow practice with challenging transitions and poses. Prerequisites for this class include:
- Ability to do wheel (urdhva dhanurasana), a minimum 3 minute headstand (sirsasana 1), minimum 30 second crow (bakasana), and minimum 30 second handstand at the wall.
- Ability to know when to rest, when to ease off, and willingness to stay safe
Single Session Fee $35.00
This session is available with a single-session pass.
---
Presented by: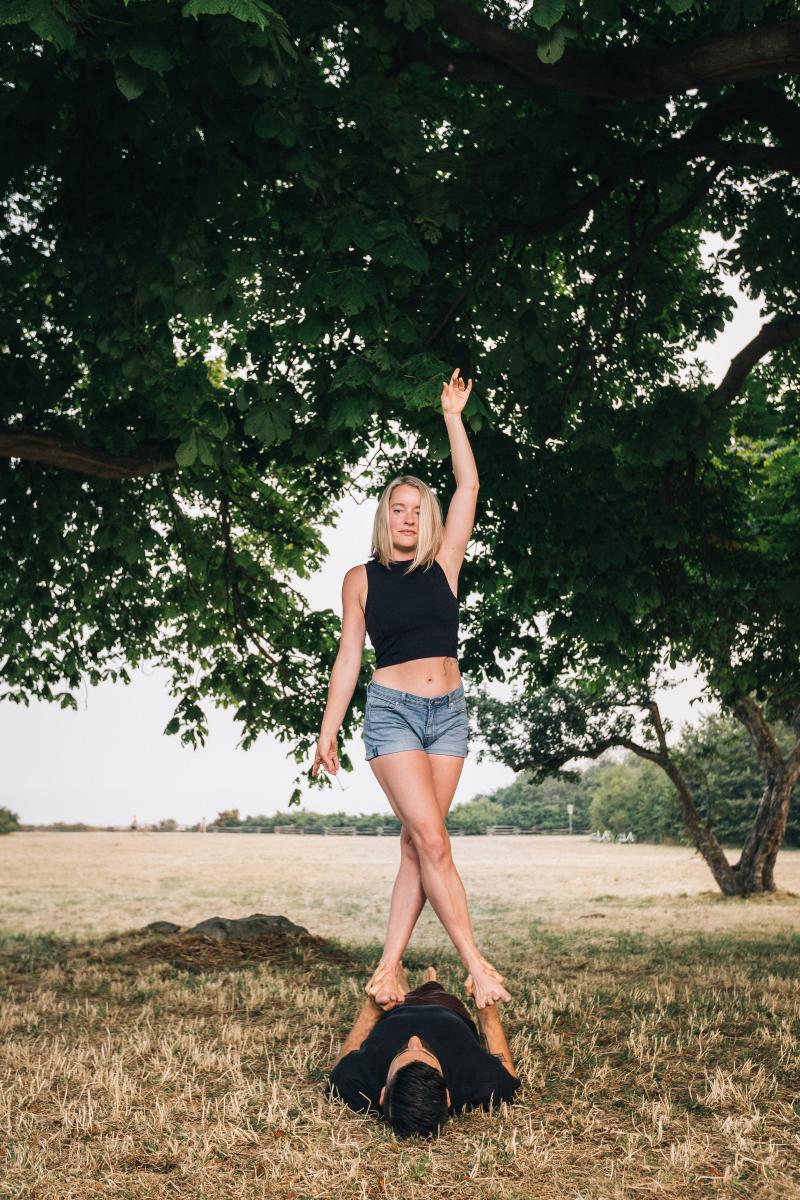 Presenter
Katie is a true teacher of movement. Her athletic background allows her the ability to articulate subtle actions and feelings in an understandable way. As an ex-gymnast, Katie provides dynamic insight to the practice of yoga and acro with clear and concise instruction, which allows her students to improve quickly and efficiently. Over the past few years, Katie has been mentoring and developing other teachers and is the creator of a teacher mentorship program that dozens of teachers have participated in. Within her classes, Katie focuses on structured alignment, controlled movement, and strength building, all while keeping things fun and lighthearted. Katie has been a featured teacher at events like the Victoria Yoga Conference, Camp Yoga BC, Wanderlust Whistler, Vancouver Acro Festival, and more.