Vitamin Yin 2.0
Yin, massage, yoga nidra
Vitamin Yin 2.0
Yin, massage, yoga nidra
---
When: Sunday, 4:30 PM (1.5 hrs (90 min))
Room: COM: Main Hall 2
Description
An old favorite with an upgrade…..Katie & Brandon will be co-teaching, plus more massage and different modalities, including Thai Massage, same nourishing and relaxing experience. Replenish yourself with a practice of yin yoga, massage and yoga nidra. You will be guided through a heart opening yin sequence, during which adjustments and massage will be offered, followed by a rejuvenating yoga nidra. Give back to yourself!
Participants Need
warm clothes, bolster, block
---
Presented by: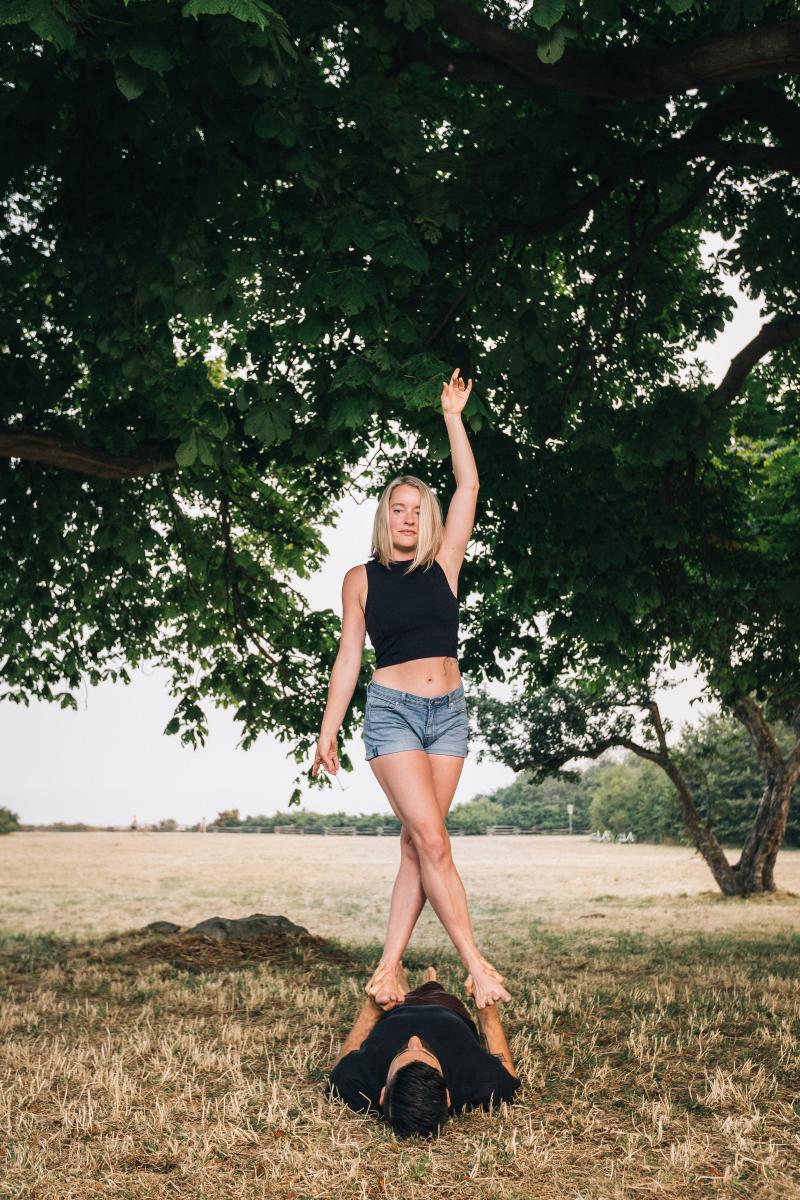 Presenter
Katie is a true teacher of movement. Her athletic background allows her the ability to articulate subtle actions and feelings in an understandable way. As an ex-gymnast, Katie provides dynamic insight to the practice of yoga and acro with clear and concise instruction, which allows her students to improve quickly and efficiently. Over the past few years, Katie has been mentoring and developing other teachers and is the creator of a teacher mentorship program that dozens of teachers have participated in. Within her classes, Katie focuses on structured alignment, controlled movement, and strength building, all while keeping things fun and lighthearted. Katie has been a featured teacher at events like the Victoria Yoga Conference, Camp Yoga BC, Wanderlust Whistler, Vancouver Acro Festival, and more.
Presenter
Brandon is extremely passionate about supporting others to find a deeper sense of self confidence. He wants to lift you up physically and emotionally. Not only is he a strong and supportive base, his sassy sense of humor will keep you entertained in the toughest of times. Brandon is known for creating a playful learning environment that fuses concise and detailed instruction with creative and intelligent progressions. When working with Brandon you can expect to get a little nerdy, have a lot of laughs, and leave feeling uplifted! Brandon has completed Acro Revolution teacher training, has been a featured teacher at the Victoria Yoga Conference, Camp Yoga BC, Vancouver Acro Fest, and is a current Lululemon Ambassador.